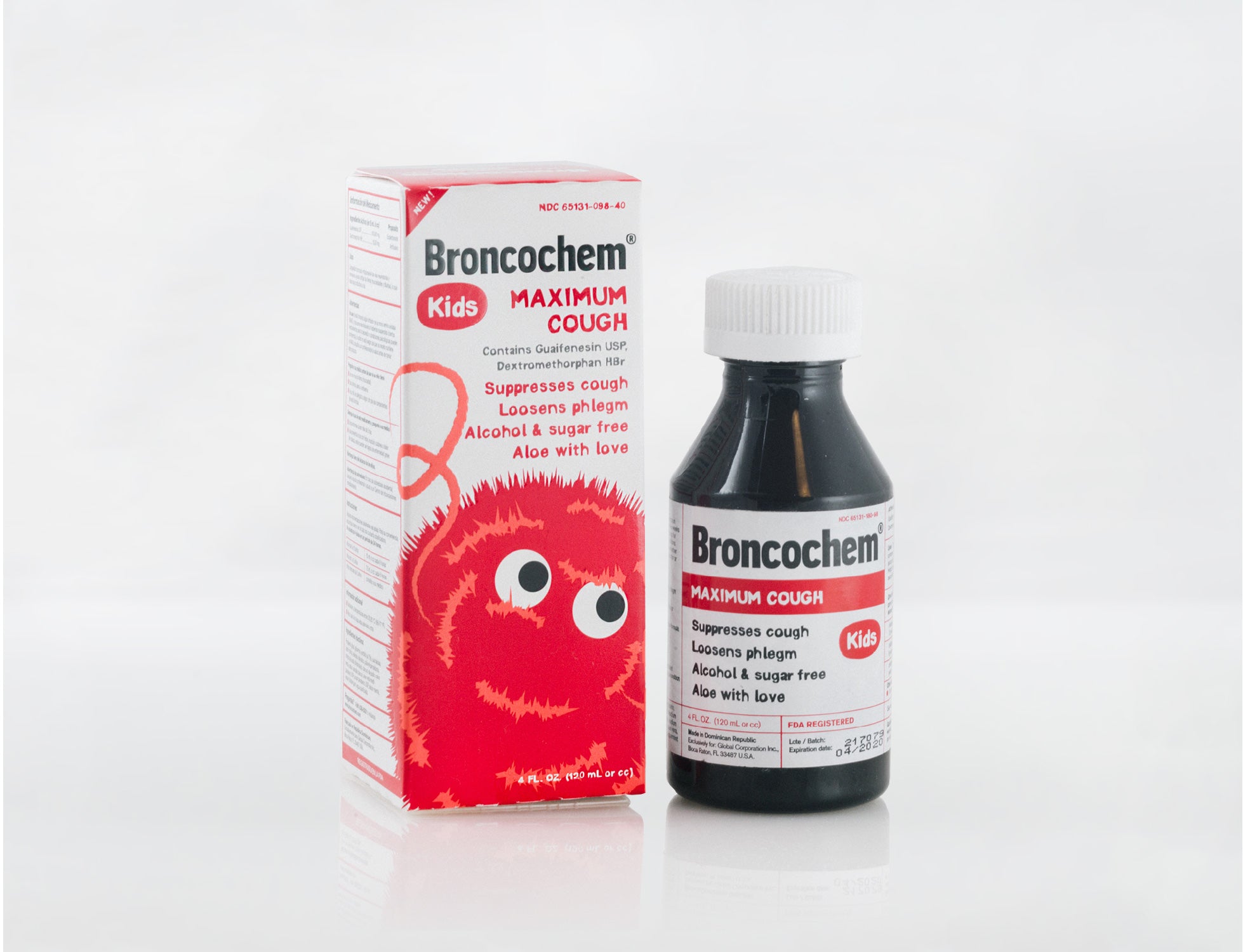 USAGE: Safe, gentle and effective cough syrup formula for kids 2 years and older. Suppress unproductive coughs caused by common cold and flu, infections, or allergies. Suppress coughs at night for a better sleep.
Safe Formula that
Delivers for Your Kids
Broncochem Kids Maximum Cough is an adaptation of our tried-and-true formula for treating coughs caused by cold and flu. As with all Broncochem Kids products, we pay extra attention to creating a safe formula that delivers the result of relief at the same time.
Finding the Right Combination
The cough suppressant and expectorant are the Yin and Yang of this formula. Expectorant helps loosen up the phlegm; and in a formula for kids, it is more crucial to make it easier for them to cough out or swallow the phlegm. Wouldn't the cough suppressant discourage the cough then, you might ask? This is why we have to add the right amount of cough suppressant to discourage the unproductive dry cough, and still allow for phlegm to be coughed out. This balanced formula in Broncochem Kids Maximum Cough makes your kids' coughs more productive.
Soothing and Taste Better
The miraculous aloe vera soothes the irritated airways and reduces dry scratchy coughs, adding a gentle dash of nature to the syrup. We incorporated a balanced mixture of vanilla flavor, peppermint flavor and bubble gum flavor to make the syrup taste better and leave a better after-taste in the mouth (no kids like to taste anything bad, not to mention when they are sick!). Just make sure you don't give them too much because it tastes good!
No More Coughing Through a Sleepless Night
Does this sound familiar: both your kid and you had a night without sleep because he/she coughs through the whole night? When lying flat, coughing usually gets worse. Broncochem Kids Maximum Cough will suppress most of the coughing at night to help ensure a good rest that your kid needs for faster recovery. In addition, you can try using extra pillows to raise his/her head, or get your kid to sleep on the side of the body to make it easier to cough out the phlegm.